2023 NYC Signature Luxury Boudoir Experience
As your boudoir photographer here at Andreea B. Ballen Photography, my goal in our working together is having you see yourself in a brand new beautiful light.
But it's not just about you loving the you that you see in your photos: it's also super important that you have an incredible, unforgettable experience throughout your unique boudoir photo shoot that is custom tailored to you, your vision - and most of all, to your comfort level.
Whether you're a woman in New York (or are planning on visiting New York City), New Jersey and beyond - think of Andreea B. Ballen Photography when you're looking to (re)discover yourself and celebrate your uniqueness. My boudoir photo shoots are centered around female empowerment and showcasing my clients' confidence and beauty.
When choosing to work with me as your boudoir photographer you'll find I'm your biggest cheerleader and girl, I've got your back! Starting with your boudoir session design consultation and during the actual photo shoot session, my mission (and magic gift) is to have you feel comfortable and put you at ease - all the while capturing the magic of you in timeless photographs that you will treasure forever.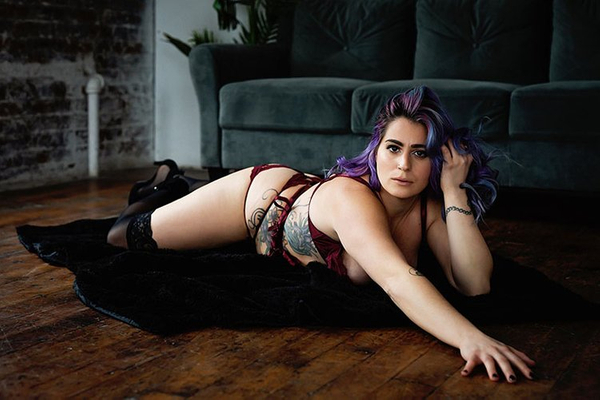 CUSTOM SESSION
Session Design + Planning
This will give us a chance to:
get to know each other better (clients love seeing me face to face before their session and report it helps them get more comfortable with me and the camera!)
talk about things you love about your body and want to highlight - as well as things you want to love more (and how we will address those with proper wardrobe, posing and lighting)
plan your wardrobe best suited for your body type and aesthetic vision
plan the location for your photoshoot
answer any questions you might have
plan out your dream session unique to you down to the last detail!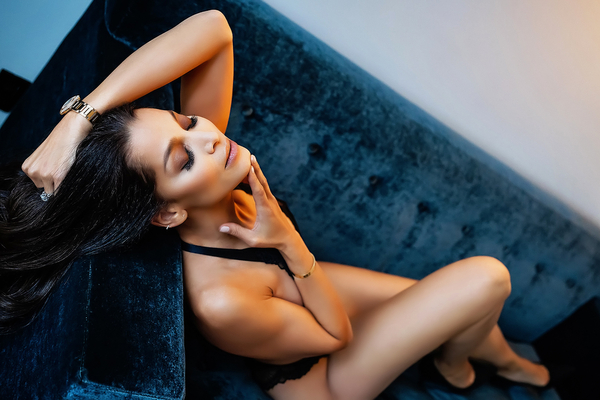 PROFESSIONAL HAIR AND MAKEUP
Boudoir Transformation
Get ready to be pampered and styled by my in-house hair and makeup artist team - each with over a decade experience with looks for fashion, TV and film - who will make you look like a STAR and the very best, camera ready version of YOU. When it's time for your shoot, I'll guide you through every posture and pose - from your eyes to your lips to your finger tips and toes. You don't ever have to worry if you look sexy, beautiful or confident - I will guide you there in easy to follow steps.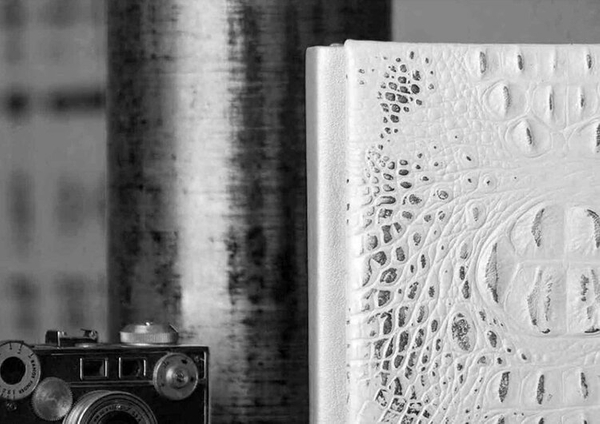 PRODUCT DESIGN AND DELIVERY
Swoon-Worthy Luxury Product Offerings
Offerings include luxury handcrafted albums, museum-quality wall art, matted prints & more. On our Zoom Premier Image Reveal, we will look through your photos and you will order the ones you love! These will be expertly retouched so that skin is smoothed, fly-aways are tamed, runs in stockings are mended - and you too will look like you've just stepped out of a magazine.
See your beauty through my lens & find out for yourself what others are raving about!
Fill out the form below and we'll get in touch to discuss your dream boudoir shoot, take you through our process, answer all your burning questions & finalize all the details!
Not a fan of forms? Phone: 833.407.6200 | Email: Andreea@AndreeaBBallen.com
"This was my first time ever shooting boudoir and I was terrified but Andreea immediately made those fears and doubts disappear. She was very transparent and informative about the process. She has such a quick turnaround rate from photoshoot to seeing the pictures. I would give her 100 stars if I could. Every woman should do at least one boudoir photoshoot in her life and when you decide to do it make sure you choose Andreea because you'll be in great hands." ~ Denise T.