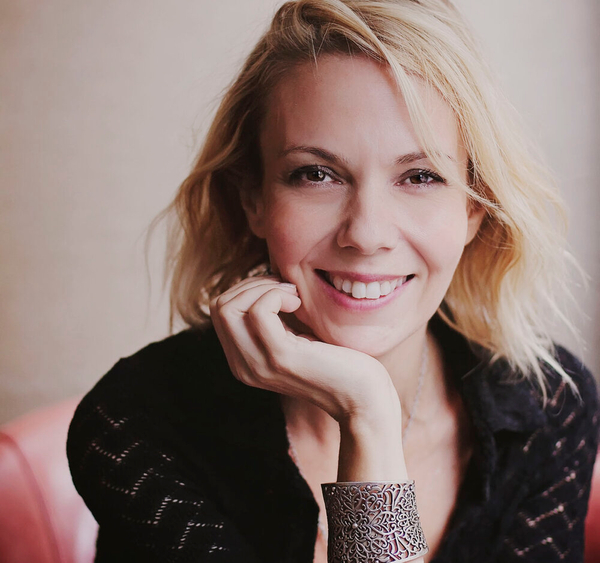 MEET YOUR BOUDOIR PHOTOGRAPHER
Hi there, Beautiful! I'm Andreea B. Ballen - mom, wife, light-seeker, world traveler, former advertising brand strategist & doula, the free-spirit Wild Woman behind the lens - and I am the owner and your boudoir photographer at Andreea B. Ballen Photography.
My magic power? I specialize in making women in all stages of their life feel amazing about themselves. That's because my inspiration and drive as an artist come from my life-long desire to empower all women - no matter their shape, size, age, or skin color - to see the beauty, sensuality and power in themselves, without judgment nor boundaries. Think of me during your boudoir photo shoot session as your biggest cheerleader when it comes to celebrating your sensuality and strength!
Because I'm passionate about self-discovery, self-empowerment and travel, my boudoir and beauty portrait sessions often mix these 3 elements to create powerful, gorgeous and luxurious experiences and pictures. Whether outdoor or indoor, in your home, a studio or hotel, a rooftop, in a forest or on a beach at sunset - you can count on powerful, gorgeous photos of you, expertly posed and beautifully captured.
Awards & Nominations:
From having my photography featured at the Louvre Museum in Paris to the New York Times, SheKnows, Well+Good - to being awarded 'Best of theKnot' or nominated Top Boudoir Photographers in New York City by WeddingRule, PeerSpace, Giggster - I am proud to have my passion for celebrating women acknowledged and am honored to work with women like you, from all over the US and from all over the world, to show them their unique beauty.
Contact me today to set up a luxurious, custom tailored experience!
I invite you to join my private, for women only VIP Facebook Group where you can get to know me a little bit better, find inspiration and empowerment, and where you are invited to talk about your boudoir experience.
SEE MY PASSION FOR PHOTOGRAPHING YOU
Why NOW More Than Ever Celebrating Yourself
With A Boudoir Shoot is KEY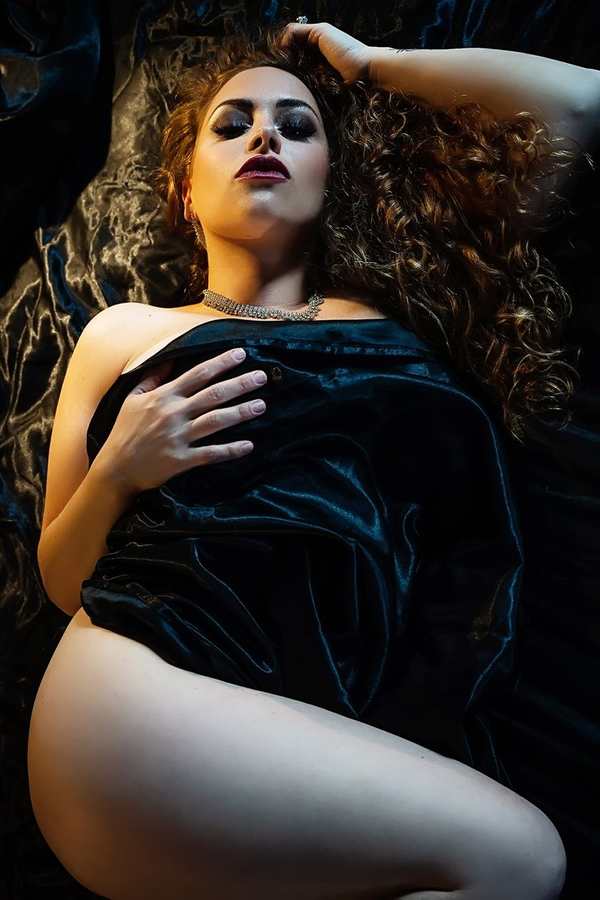 NYC'S PREMIEr              BOUDOIR PHOTOGRAPHY:      WHY I SHOOT BOUDOIR
I understand. Posing for boudoir photographs is a time of vulnerability.
But it's also a time of taking power for ourselves. It's allowing ourselves to embrace our beauty, curves and sensuality, and to be seen - the way WE want to be seen. And there is nothing more freeing, empowering or transformative!
SEEING IT is BELIEVING IT, is LIVING IT!
It is because I understand the vulnerability of being on the other side of the camera that I always focus on making you feel comfortable and empowered, and make sure you are having FUN at your boudoir or beauty photoshoot.
The thing I that unifies most of my clients: they come to me almost never having liked how they looked in a photograph before. I feel them - I am that woman too. And I am so sensitive to how that affects us and the way we view ourselves to our very core.
It is because I understand how critical we can be of ourselves and of our bodies (or of the way we've seen ourselves photographed before) that I always look at you (and every woman I photograph) with a lens of love, with a willingness to really see YOU and all that makes YOU uniquely beautiful, powerful and sensual - as you are right now.
Lastly (or is it, firstly), I always make sure that you look INCREDIBLE in your photos by helping you design your look and style your shoot - beginning to end, and pose you head to toe. You NEVER have to worry about a thing. I got you, girl!
So in the end, the thing that gives me the most JOY and speaks millions to my passion of photographing women?
It's when a client cries (happy tears!!!): 'I can't believe that's ME!' Yes, it IS all all YOU. YOU are so very gorgeous.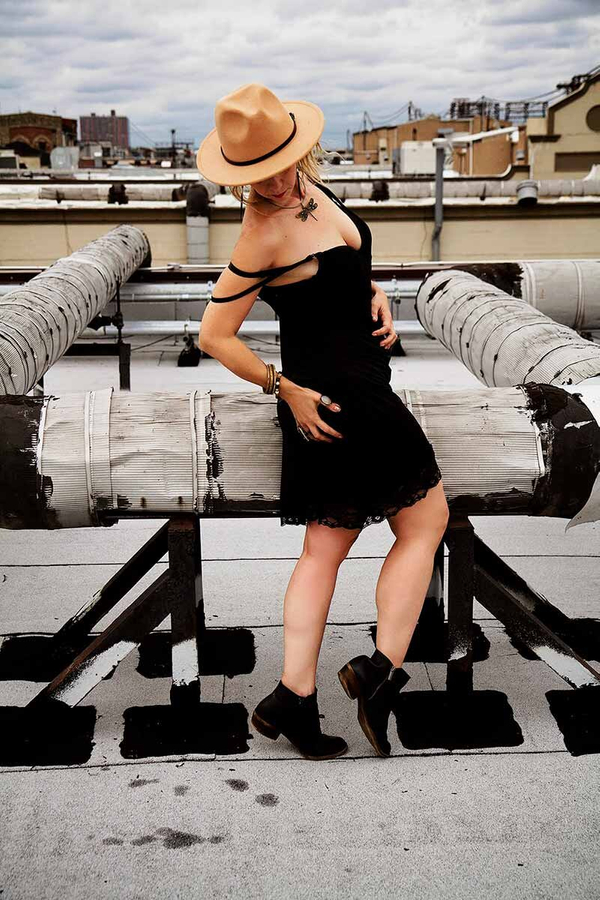 EMPOWERMENT + TRANSFORMATION
Here I am myself (pictured right), stepping the other side of the camera, completely impromptu and unplanned - while at a rooftop shootout for international boudoir photographers community.
But, the opportunity to 'walk the talk' was really important to me, and I took it!
Notice the strategic hat hiding the fact that I was not styled nor really ready for this? Thinking fast in the moment and putting together elements that create a certain look and feel is one of the things I'm really great at. But it's so much better to be prepared, styled and with gorgeous hair and makeup!
The experience was thrilling and kind of scary indeed. And freeing and empowering AF. ~ Photo credit: Craig Lauder, The Boudoir Album. Edit, by us)
SEE THE BEAUTY OF YOU THROUGH MY LENS & FIND OUT FOR YOURSELF WHAT OTHERS ARE RAVING ABOUT!
Fill out the form below and we'll get in touch to discuss your dream boudoir shoot, take you through our process, answer all your burning questions & finalize all the details!
Not a fan of forms? Phone: 833.407.6200 | Email: Andreea@AndreeaBBallen.com
"This was my first time ever shooting boudoir and I was terrified but Andreea immediately made those fears and doubts disappear. She was very transparent and informative about the process. She has such a quick turnaround rate from photoshoot to seeing the pictures. I would give her 100 stars if I could. Every woman should do at least one boudoir photoshoot in her life and when you decide to do it make sure you choose Andreea because you'll be in great hands." ~ Denise T.