FAQs
NYC's Premier Boudoir Photographer Answers Your Questions
It's OK To Have Questions About Your New York City Boudoir Photography Experience - All Clients Do. So Don't Be Shy, Ask Away! In The Meantime, Check Out Our Answers To The Frequently Asked Questions, Below.
Every single client that has ever called us is either nervous or has tons of questions about their boudoir photo shoot - it's absolutely normal and OK! But don't let fears or questions stand in the way of one of the most empowering, confidence-boosting experiences of a lifetime, your boudoir photoshoot.
So if you're wondering, "Am I too old to do a boudoir shoot?" or "Am I too plus-sized or curvy to do a boudoir shoot?" or "What if I get too nervous when I get there?" or "What if I'm not photogenic enough for boudoir?" or "What if I don't know how to pose or look sexy?" or... I have you covered. Read on to find out the most frequently asked questions and our expert answers. Then I encourage you to schedule your free consultation so we can chat about it some more for yourself. Because you are unique — and so are your questions. And I am here for it all.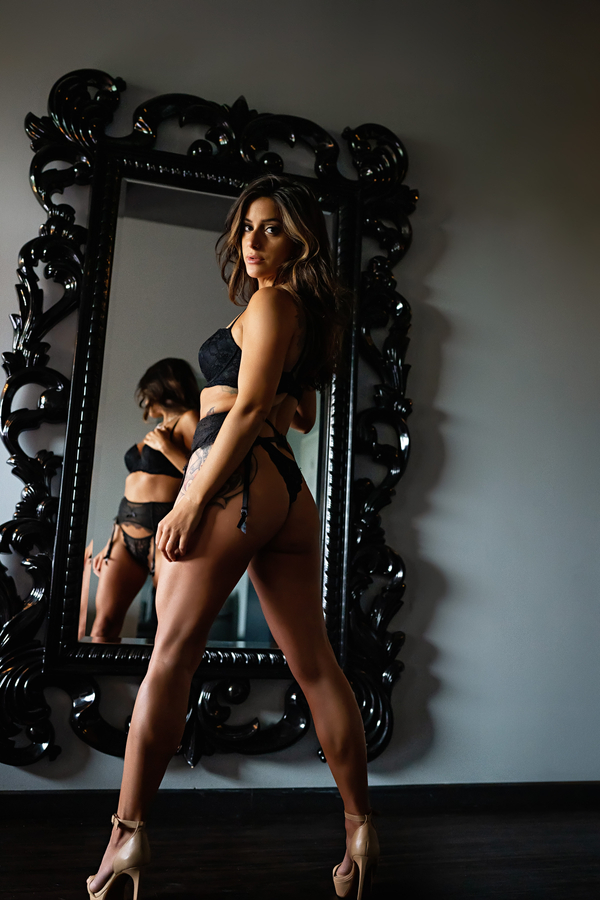 Our Clients Asked - Here Are Our Expert Answers
WHAT IS BOUDOIR PHOTOGRAPHY?
Boudoir photography is defined as the capturing of images of a woman in an intimate environment, like a bedroom. Here at Boudoir by Andreea B. Ballen Photography, we believe that boudoir isn't limited by location (because, let's face it, beach boudoir, outdoor boudoir – you name it, we do it!). Instead, it's a state of mind, and we see a boudoir photoshoot as something far more profound than just its physical setting. NYC boudoir photographs are the perfect experience to remind you that you are beautiful, fearless, capable of doing amazing things, and so worth it. It's the opportunity to see yourself in a way you've never seen yourself before. To embrace and celebrate all of you. This very moment, exactly as you are — flawless and unconditionally perfect.
IS BOUDOIR PHOTOGRAPHY FOR ME?
A boudoir session is for every woman. Our clients are not models. They are everyday women, including stay-at-home moms, teachers, nurses, doctors, lawyers, bankers, daughters, grandmothers, and more.
These are busy women who've made the bold choice to step outside their comfort zones and treat themselves to something that goes beyond the usual mani/pedi, seeking pampering and empowerment.
HOW CAN I EVER HOPE TO LOOK BEAUTIFUL OR PHOTOGENIC LIKE THESE WOMEN YOU SHOW? I AM NOT A MODEL!
Again, no models here! Every woman I capture with NYC boudoir photography is a real, authentic individual — genuine smiles, real curves, and all expertly posed from head to toe. Plus, my professional hair and makeup person works MAGIC ;). Let me show you just how beautiful and photogenic you truly are.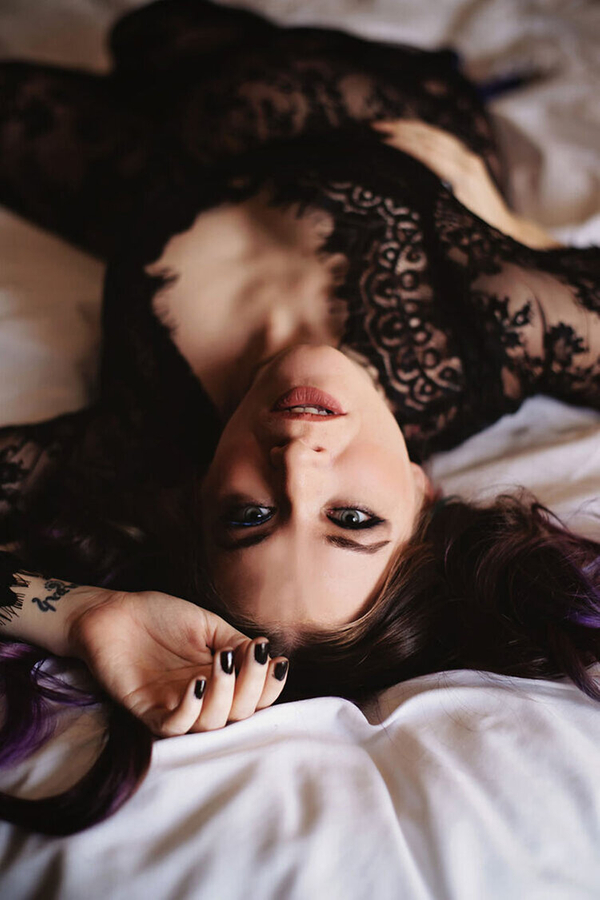 I WOULD LOVE TO GET BOUDOIR PHOTOS DONE WITH YOU BUT…. I'M SO NERVOUS!
Trust me when I say you would be out of the norm if you were not initially nervous. At first, everyone is to some extent!
But here's the fantastic thing: the primary reason why my clients in NYC, Long Island, Westchester, and beyond love working with me is the level of comfort they feel during our photo sessions. That's because we won't be strangers when it's time for your NYC boudoir photography experience. Instead, we will already have:
Conducted an introductory Zoom meeting upon booking, so I'm not just a stranger with a camera on the day of your shoot!

Chatted about your vision and photo expectations, outfit choices, and your preferences for hair and makeup.

Collaboratively curated a Pinterest board to bring your ideas to life, enhancing the design of your dream session and photographs. This encompasses the mood, location, makeup, wardrobe, and more.

Discuss things you love about yourself you want to be highlighted and those you'd like to downplay in your photos.

And so much more!
So, when we finally photograph together, I will be like your old, super laid-back friend that you can relax and be yourself with.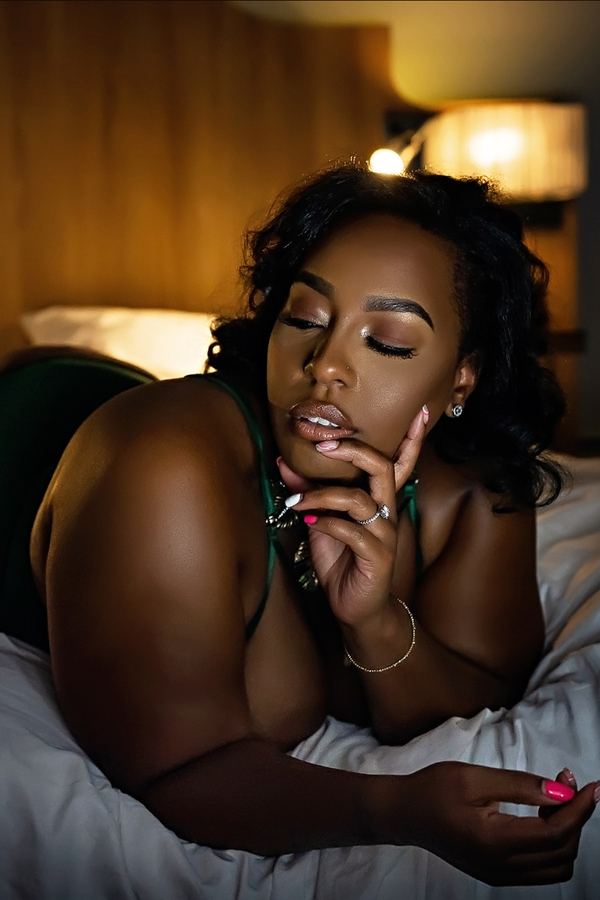 I DON'T KNOW HOW TO POSE OR LOOK SEXY. WILL THAT BE A PROBLEM?
As your NYC boudoir photographer, I'll provide all the guidance you need. I'll coach you through every pose, from your captivating gaze to the tips of your toes, ensuring you don't have to overthink a thing. The authentic, uncontrived allure that defines YOU will effortlessly shine through in the boudoir portraits. Trust me to handle all the details!
I'M OVER X-TY YEARS OLD. IS IT RIDICULOUS TO THINK ABOUT A BOUDOIR SESSION?
Women are gorgeous, sexy, and stunning at every age and stage of their lives, and with NYC boudoir photography, we take immense pleasure in showcasing this truth. In fact, many of our clients choose to work with us precisely because they're celebrating significant milestone birthdays and want to celebrate this phase of life with a sexy boudoir photoshoot. A positive and beautiful mindset transcends time, and age truly is just a number. It's about celebrating the vibrancy, sensuality, and sheer joy of being alive. So, whether you're in your 20s or your 60s and beyond, embracing your sensuality and celebrating YOU is always a fabulous idea. And yes, you'll be delighted to know that mature boudoir photography is very much a thing, and as your NYC boudoir photographer, I take pride in offering this empowering experience.
SHOULD I HOLD OFF ON BOOKING A BOUDOIR SHOOT SINCE I WANT TO LOSE SOME WEIGHT FIRST?
Can't say this enough: life is to be enjoyed NOW. You should never postpone something that makes you feel beautiful, alluring, and empowered just because of your body shape, size, or age (or any other limiting belief). You deserve to celebrate yourself right now because tomorrow is never guaranteed.
Scheduling an NYC boudoir photoshoot now means you can celebrate yourself just the way you are and rediscover your sexiness. This experience can give you the courage and confidence to take other daring steps in your life that you may have previously postponed. And let's not forget, I can achieve more through expert posing and lighting than you might at the gym over months!
Remember: it is courage, confidence, and embracing all of herself that makes a woman stunning and sexy — NOT the number on the scale. Did I mention that my NYC boudoir photoshoots, including those for plus-size clients, have been proven to boost courage, confidence, and body appreciation?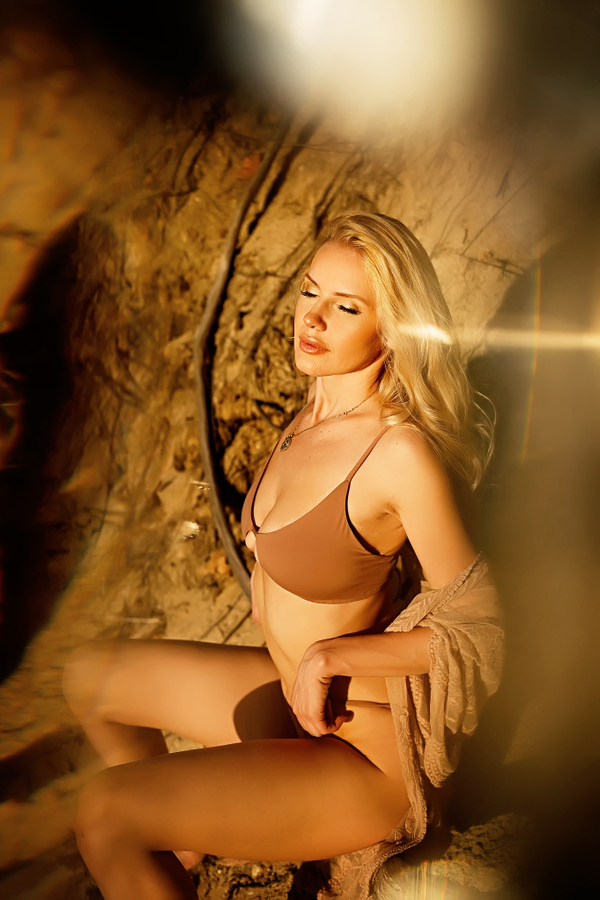 WHERE WILL OUR BOUDOIR PHOTO SHOOT TAKE PLACE?
Most often, clients hire me to take boudoir photos in their own homes or select beautiful, semi-private, or private outdoor locations. It's worth noting that I've gained recognition and a dedicated following for my expertise in outdoor boudoir sessions right here in NYC!
For those who have different preferences, I can provide recommendations for stunning hotels, including day-use options, or suggest Airbnb rentals where we can stage our photoshoot. An exciting idea and perk, of course, is to get all glammed up for the shoot, enjoy the pampering session, and then make use of the hotel for a romantic getaway with your significant other or indulge in a fabulous 'staycation' with your closest girlfriends.
And if you have your heart set on a studio setting, I've also collaborated with local studios in NYC that offer a variety of themed rooms, including a super popular one with a shower.
WHAT SHOULD I WEAR FOR MY BOUDOIR PHOTOS?
During our session design consultation, we'll talk about what makes you feel confident, sexy, and comfortable in front of the camera. We'll explore your current wardrobe and check if you have any pieces that could work wonderfully for your NYC boudoir photoshoot. If not, I'll provide you with a curated list of trusted lingerie boutiques, including options on Amazon, tailored to your preferred style and budget. These selections will be chosen to enhance your skin tone and complement your body type, so you look fantastic in your photos.
ARE HAIR AND MAKEUP PROVIDED?
Absolutely, professional hair and makeup are part of the package! I will ask that you arrive at the NYC boudoir photography session with a clean, moisturized face and clean, dry hair so that we can get right to work. My professional hair and makeup team of all women artists is fabulous and has been working getting women glammed up for magazines, film, TV, and even award shows for a long time. Let the transformation begin!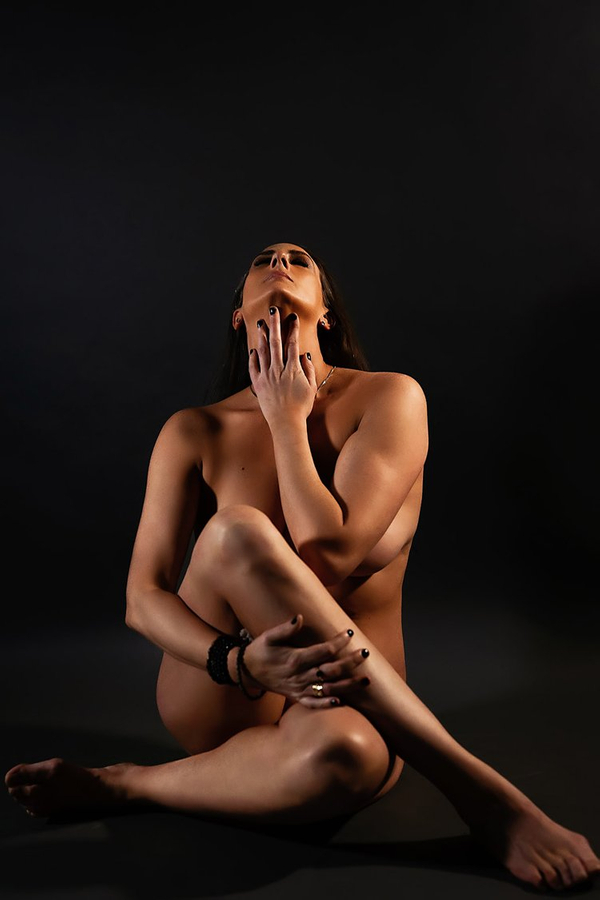 DO YOU OFFER PAYMENT PLANS?
WE SURE DO! A Boudoir Session with Andreea B. Ballen Photography is a luxury experience that every woman deserves to have. For that reason, I want your investment to be as stress-free and manageable as possible. In addition to working with PayPal Credit (apply), I also offer pre-session payment plans as a financing option for your session! With the pre-session payment plans, you will pick out your desired collection ahead of time and I will break up your investment into weekly, bi-weekly, or monthly installments leading up to your session. On session day, your collection will already be taken care of and you will have one less thing to think about. Or, you can decide the day of your ordering session — and take advantage of our in-house 6-month interest-free payment plans, then receive your photos and products once the payment plan is satisfied.
WILL YOU PHOTOSHOP MY IMAGES?
Photoshop is our best friend and the reason why the photos you see here have a polished and cinematic look. With that said, do know that I want women to see themselves as the most beautiful version of themselves AS THEY ARE in the moment. As a rule, I do NOT do anything more than remove blemishes and distractions (anything that you would not have on your skin in a couple of weeks). When it comes to addressing concerns like cellulite, which is common for nearly every woman (including myself), we rely on expert posing, proper lighting, and, if necessary, a touch of skin smoothing to achieve the desired results.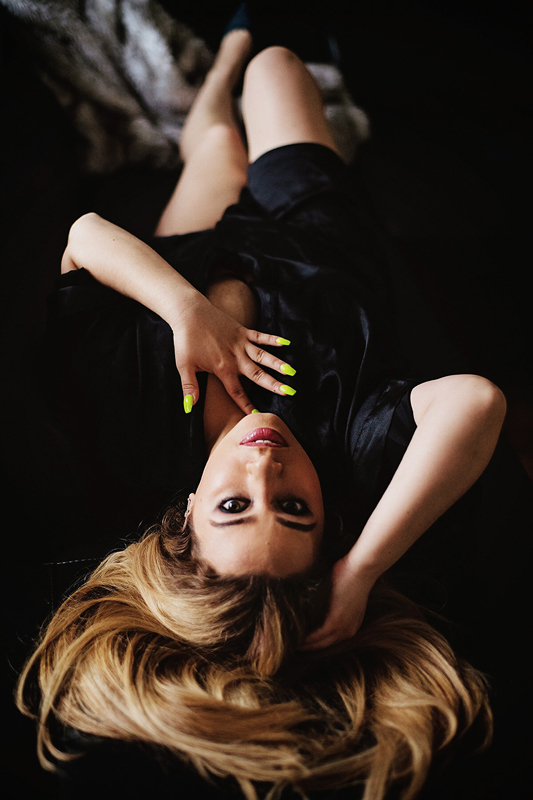 WHO WILL SEE MY BOUDOIR PHOTOS? WILL YOU SHOW THEM ON YOUR WEBSITE OR SOCIAL MEDIA OR TO OTHERS?
READ HERE about how my clients' privacy is always a TOP priority — and how your privacy always defaults to 'private.' Your photos will NEVER be shown to anyone in any medium or in any format, for any reason without your explicit permission. All the photos you see on my website, social media, and advertising are from clients who signed a model release allowing me to showcase their photographs. As my client, you have the options to either:
keep your photos 100% private — only YOU can see your photos

sign a partial release allowing only photos WITHOUT your face or distinguishing features to be shown on the Andreea B. Ballen Photography website, social media, and marketing

sign a partial release allowing only photos you specifically OK to be shown on the Boudoir by Andreea B. Ballen Photography website, social media, and marketing

sign a FULL Release — "I'm hot as heck, and I want the world to see it!" — Boudoir by Andreea B. Ballen Photography has permission to use my photos for website, social media, and marketing purposes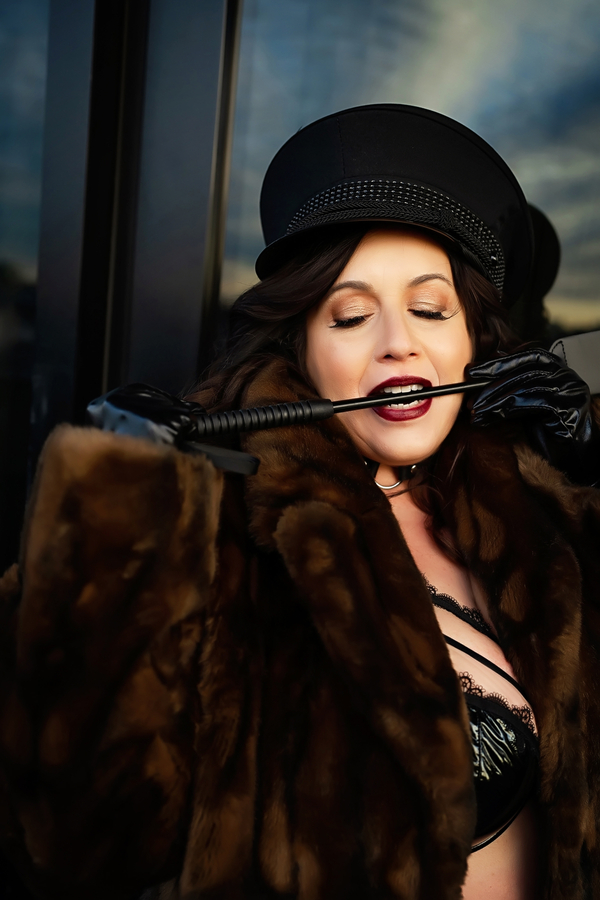 WHEN DO I GET TO SEE MY PHOTOS?
I know you're excited to see your photos right away — and I'm just as excited to show them to you. That's why your Zoom photo reveal ordering session will be the same week as your photo shoot — usually within 48 hours! This is where you will make decisions on which photos you love and want to purchase for your collection, luxury album, or which one you might blow up to put on your bedroom wall.
HOW QUICKLY WILL I RECEIVE MY PHOTOS AFTER ORDERING?
Any digital photo-negative products you end up investing in will be available to you to download via an online gallery 48-72 hours after the viewing and ordering session (with your payment in full). Any physical products, such as a luxury handcrafted album, prints, or wall art, will be delivered to your house within 1-3 weeks after your ordering session (with payment in full). If you need your photos back before a certain date, it is recommended you click here to schedule your consultation and book your session as soon as possible ahead of time.
I AM READY TO SAY "YES!!!" AND BOOK MY BOUDOIR PHOTO SHOOT EXPERIENCE WITH YOU! WHAT'S NEXT?
YES!!!!! So excited we'll be working together! The next step is to fill out our contact form right below and include the best day(s) and time(s) to reach you. During your Zoom Session Design Consultation, I will walk you through what to expect on the day of your NYC boudoir photo session, answer any questions you may have, talk about your vision for the photos and how to bring it to life, look at location and wardrobe options that best fit your aesthetic vision and also photograph great, discuss the best package options for your photos (will you be showcasing your portraits in a luxury album? wall art? etc.) and get you all set for your boudoir photoshoot!
Have More Questions? Let's Chat!
Fill out the form below and we'll get in touch to discuss your dream boudoir shoot, take you through our process, answer all your burning questions & finalize all the details!
Not a fan of forms? Phone: 833.407.6200 | Email: Andreea@AndreeaBBallen.com
"This was my first time ever shooting boudoir and I was terrified but Andreea immediately made those fears and doubts disappear. She was very transparent and informative about the process. She has such a quick turnaround rate from photoshoot to seeing the pictures. I would give her 100 stars if I could. Every woman should do at least one boudoir photoshoot in her life and when you decide to do it make sure you choose Andreea because you'll be in great hands." — Denise T.